Holiday Greek Dip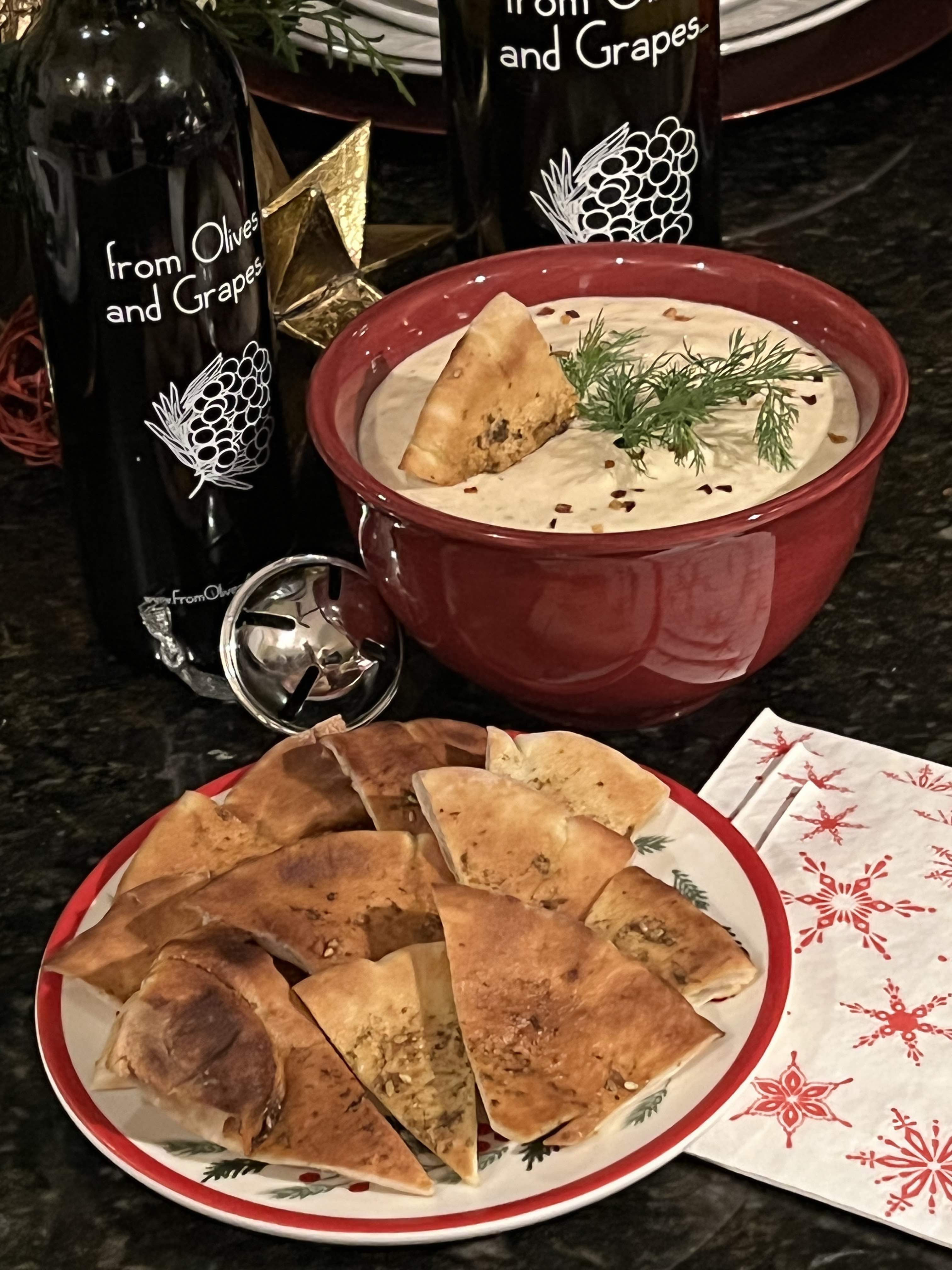 Holiday Greek Dip
INGREDIENTS
12 oz. feta
1 c. Greek yogurt
1 oz. (8-oz.) block cream cheese, softened
1/4 c. any From Olives and Grapes 100% pure extra virgin olive oil,
1/4 c. From Olives and Grapes HOT Harissa flavored olive oil,
From Olives and Grapes Zaatar seasoning, sold in our Cococa Village and Downtown Melbourne stores.
Juice and zest of 1 lemon
Kosher salt
Pinch crushed red pepper flakes
2 tbsp. freshly chopped dill, plus more for garnish
1/2 c. chopped cucumber
1/2 c. halved cherry tomatoes
1 package Pita bread
DIRECTIONS, Dip
In a large bowl using a hand mixer, beat feta cheese, Greek yogurt, cream cheese, oil, and lemon juice and zest until fluffy and combined. Season with salt and red pepper flakes and stir in dill.
Transfer dip to a serving bowl and top with cucumber, tomatoes, dill, and a drizzle of oil.
Serve with pita chips.
You don't have to bust out your HAND MIXER for this, but true whipped feta needs a machine's touch. If you're too lazy, it's totally fine to use a spoon.
Directions: Pita Bread
drizzle pure oil and sprinkle Zataar spice over each pita and toast and cut into pieces and serve