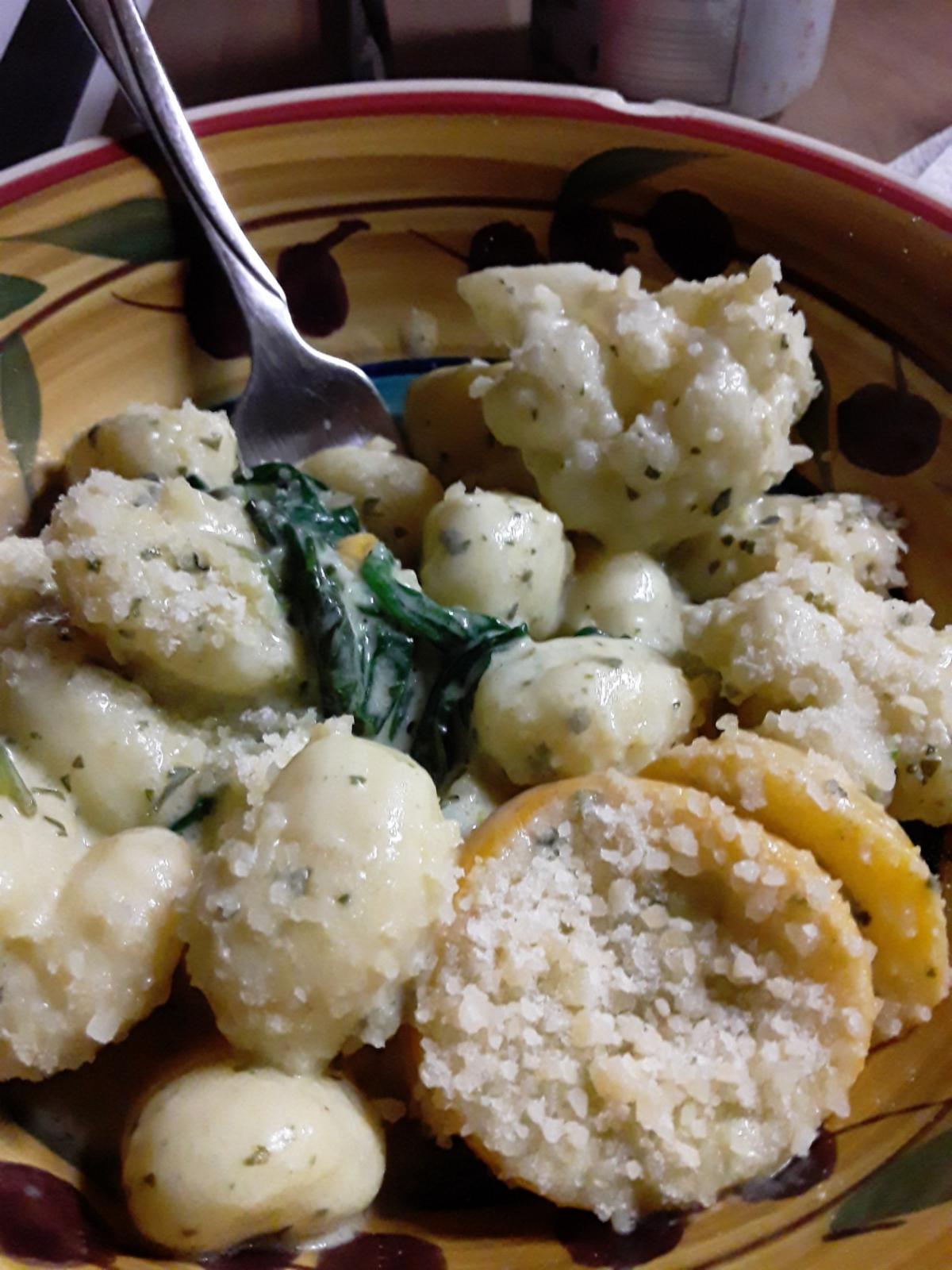 Ingredients
Use one 0.5 oz. package of Knorr Pesto Mix.
Substitute the 3/4 cup of water and use instead 1/2 cup heavy cream with a 1/4 cup of From Olives & Grapes Spicy Calabrian Pesto flavored olive oil.
Directions
Bring to a boil over medium-high heat, reduce heat and simmer.
Prepare 1/4 bag of cooked Birds Eye Normandy Veggies as directed on the label. Boil 7 – 8 minutes.
Sauté 1 lb of gnocchi with a two tablespoons Pesto olive oil. Then add a handful of fresh spinach and stir.
Drain the veggies and mix with the gnocchi and Pesto mix.
Sprinkle with Parmesan cheese and serve.