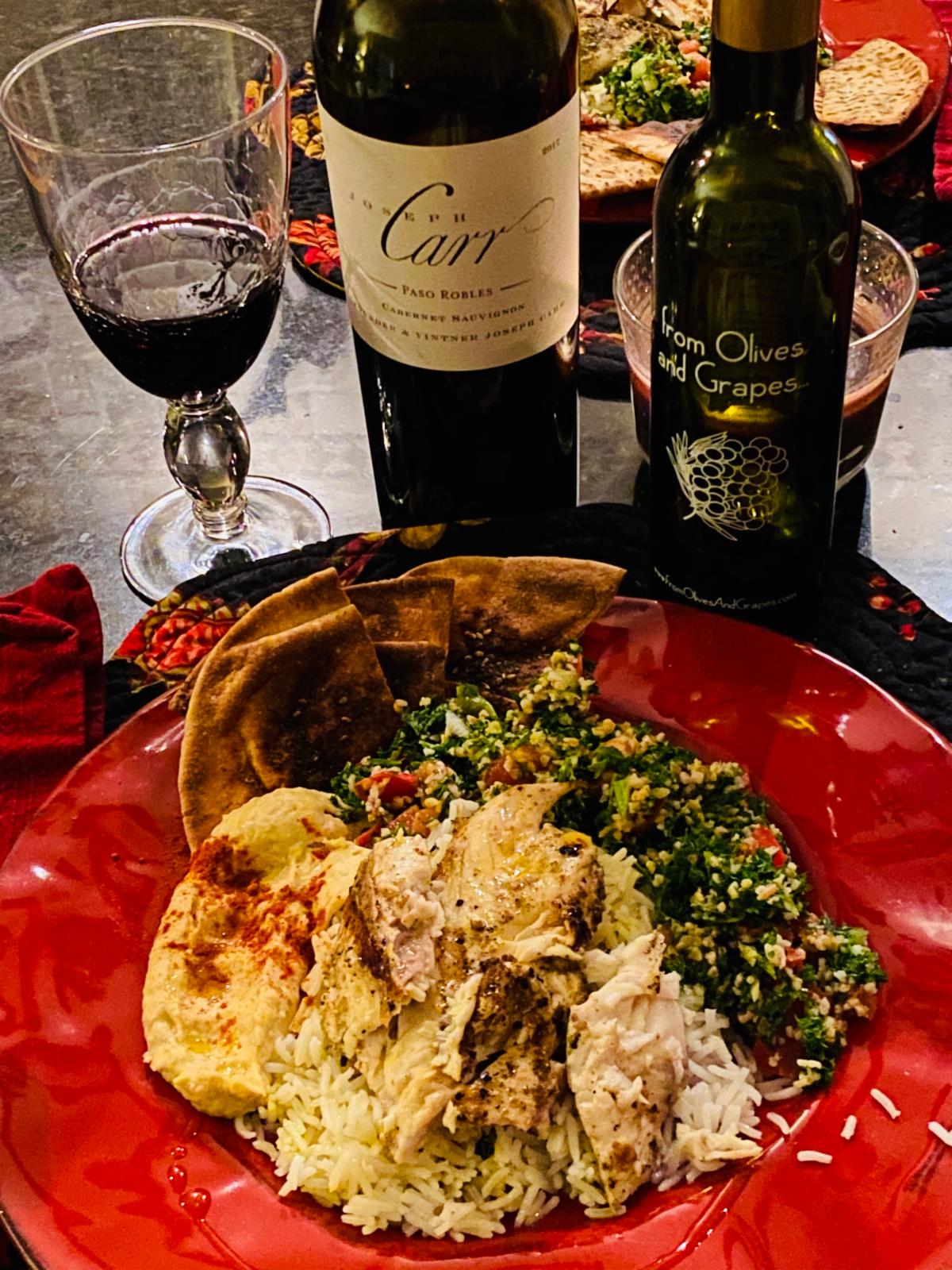 Ingredients:
1 lb of white fish
1 can of Garbanzo beans
3 lemons, juiced
1 teaspoon ground cumin
2 garlic cloves
1/2 cup of tahini paste
salt and pepper
1/2 cup of from Olives and Grapes Hummus Blend (1/3 Whole Fruit Lemon Fusion olive oil, 2/3 From Olives & Grapes Garlic flavored olive oil in a bottle)
Directions:
Marinate fish in the Hummus blend oil with salt and pepper.
Grill until tender/done.
Drain off the Garbanzo bean juice then using a food processor, and place in processor, along with the juice of the lemons, cumin, garlic and tahini paste. Blend until smooth. Add in one ice cube, blend again for a smoother texture. Taste, add more lemon juice if required.
Serve with rice, and pita bread, enjoy!