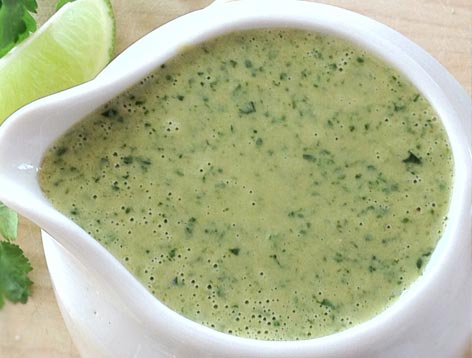 Cilantro

Persian Lime Extra Virgin Olive Oil

cup

Chop about ½of cilantro leave. Add about 1/3of Persian Lime EVOO. This recipe works

best if you have a food processor and even a blender. Combine the two ingredients and blend

until smooth.

Lime & Peanut Coleslaw

1-1/2

cups

unsalted raw peanuts

½ of a medium-large cabbage

1

basket of tiny cherry tomatoes

washed and quartered

1

jalapeno chili

seeded and diced

cup

¾cilantro

chopped

cup

¼Lime-infused Extra Virgin Olive Oil
Cilantro

Persian Lime Extra Virgin Olive Oil

cup

Chop about ½of cilantro leave. Add about 1/3of Persian Lime EVOO. This recipe works

best if you have a food processor and even a blender. Combine the two ingredients and blend

until smooth.

Lime & Peanut Coleslaw

1-1/2

cups

unsalted raw peanuts

½ of a medium-large cabbage

1

basket of tiny cherry tomatoes

washed and quartered

1

jalapeno chili

seeded and diced

cup

¾cilantro

chopped

cup

¼Lime-infused Extra Virgin Olive Oil
n a skillet or oven (350F) roast the peanuts for 5 – 10 minutes, shaking the pan once or twice, until golden and toasted.

Cut the cabbage into two quarters and cut out the core.

Using a knife shred each quarter into whisker-thin slices.

The key here is bite-sized and thin.

Combine the cabbage, tomatoes, jalapeno and cilantro in a bowl.

Add the Lime flavored EVOO to the mixture and gently stir.

Just before serving fold in the peanuts (add them too early and they loose some of their crunch).

Taste and adjust the flavor with more salt if needed.